Carefree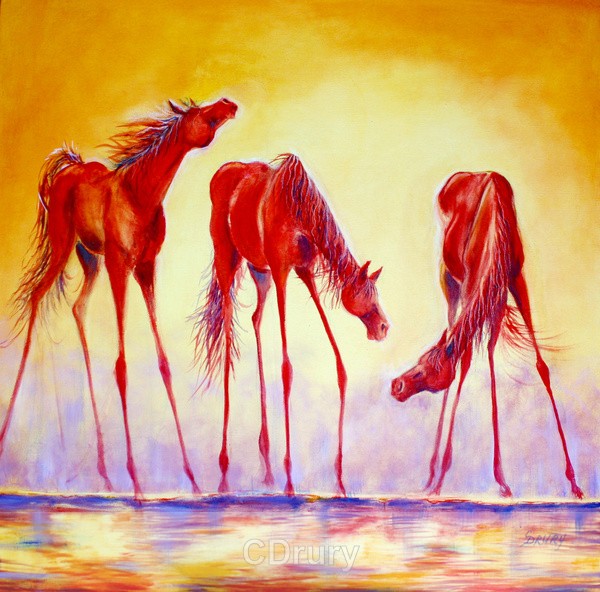 "Best of Show @ the Riverton National Art Show 2009.
Original is in a Private Collection.
Prints are available Press the "Buy Now" button for purchasing information
Much like their human counterparts some horses are worriers, some are carefree and some are quite serious about life. This painting portrays the different personalities.
Comments
By Thomas Sweet:
Colleen, My wife and I have talked with you on a number of occasions, most recently at the show in the Nobel, this past Dec. We are curious about the painting "Carefree". It says on the website that it is still available, what is your price for that one? DJ mentioned to you that we liked the ones that had long stalky legs. Do you have any other new work available that you might be able to send us pictures of? Thank you Tom and DJ Sweet.
By Brian Varn:
Colleen, I would like to purchase a 16 x 20 print of "Carefree" but cannot seem to make the "buy now" work. What do I need to do? Thank you!